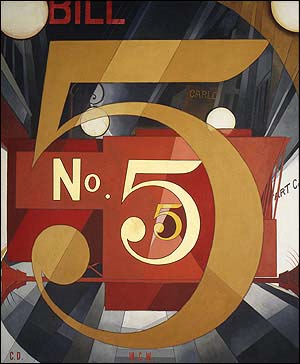 I think I can find almost 100% agreement when I say, service in America sucks, big-time.
And the interesting thing about this is it doesn't seem to matter how much money you pay for a thing: a car, a service, a meal.  Some places charge premium prices for average food and crappy service.  Ok, this is not news.  Let me turn to the good news.
There are a lot of places that continually amaze me, surprise me, do more than I expected.  I'm waiting for them to fall and to become mediocre like everyone else.  But it seems as though they just keep hitting the ball out of the park.  So here are the five stores in Nashville that have, to my memory, never let me down.
Darrell Waltrip Honda. When Honda came out with a truck, I knew they finally made the perfect vehicle for me.  I bought this truck five years ago.  Yeah, I said it, five years ago.  I'll go over 100,000 miles this month, and I love it.  You hear me say?  I love it!  What I've come to understand is part of the satisfaction I have with my vehicle is where I have it serviced, Darrell Waltrip Honda here in the Nashville area.  These people are always on top of their game. The store is clean, the people are attentive, they care, they go the extra mile, they make sure that you're happy.  And the only negative I can say about them is that they just bug the poo out of you to make sure that you are happy after your service.  Way to go.  What a rare story in the automotive world these days to be able to have that experience.
Sonic Drive-In. I don't know, you think Sonic Drive-In?  Yup.  I said it.  I go there religiously, for years.  And it seems no matter what store I go to I always get great service.  Think about this. Usually young women, being paid minimum wage, in adverse situations, walking or skating (who came up with that cool idea?); and yet happy, attentive, my order is almost always perfectly, exactly what I asked.  Yea Sonic!  How do they do it?
Apple Computer. I know, I'm a fanboy, I've drunk the Kool-Aid, but that's not because I'm easy to win or convince.  I have bought enough PC's over the years to populate a small rural town in Kentucky.  And they've all sucked.  They've all broken.  They've all been difficult to manage on a day-to-day basis.   I've been a Mac person about 5 years and yes, I've had to have it serviced, and yes, there are times it doesn't work.  But, hey, join the human race. I love my products.  They've been great, they've worked, they've empowered me in this new wireless, wall-less world to be more productive than I'd ever imagined.
J. Alexanders. This is a place that charges a premium price and they are worth it.  Their service, environment, and their food is always on top of their game.  And the thing I like about them is they are not boring.  They don't just do the same old thing all the time.  You get great service, and I love going there, especially for meetings.
One of my new favorite stores in the Nashville area is a store called Mac Authority.  Mac Authority has 4 or 5 different locations.  It started out as a "for geek only" Apple store and now they have branched out.  They have great service, they go the extra mile, they've always been there for me, and I've never been disappointed; not one time.
Well I could go on and on.  But I thought after all the whining and complaining that we all do, sometimes we need to stop and say, "Thank you." Thank you, Apple. Thank you, Darrell Waltrip Honda. Thank you, Sonic.  Thank you J.Alexanders. Thank you, Mac Authority; for doing something it seems everyone else doesn't understand how to do or care.